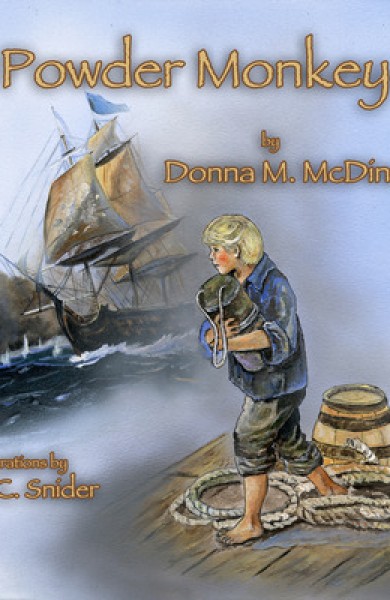 Title: Powder Monkey
Author: Donna McDine
Publisher: Guardian Angel Publishing
Pages: 24
Genre: Children
Forced into a life at sea by the Royal Navy Press Gangs, 12-year-old Tommy Kitt finds himself in a floating sea of misery. Poor living conditions and beatings occur daily. Despite his runt like size, Tommy must summon the courage and physical ability to prevail in a situation he cannot escape.
Powder Monkey is an excellent book to teach children to not give up and be thankful for what they have. Also good for teaching kids what is was like back in the days when children were forced to work. This is book has a very powerful message.
For more information about this book visit
here
.
an ecopy of this book was provided in exchange for my honest review by....