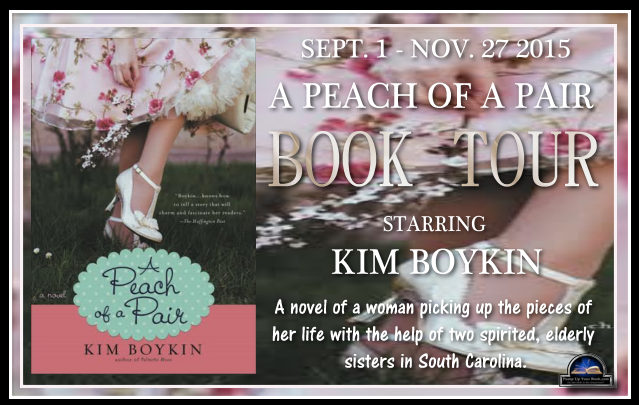 In a Peach of a Pair you'll fall in love with Nettie and the two old-maid sisters, Emily and Lurleen Eldridge, that she goes to live with after being given the blow of her life. You'll have a hard time putting the book down. Boykin has a way of drawing you into the story page after page. You'll be crying at times as well as laughing. Only thing I must say is if you are one that doesn't like reading swear words the author does use some sprinkled through out the book.
(See my post on words here.)
So if you are looking for squeeky clean can't say this book is.
Check out book spotlight
here
.
a copy of this book was provided in exchange for my honest review by....