I'm going to be participating in this blog hop come April so stay tuned there are so nice giveaways during this hop.
Today we got a little dumped on as far as snow. I spent about 2 hours this evening on snow removal duty...I'm telling it now and I know tomorrow will be even worse. UGH!
tonight I thought it was sewing night but got mixed up .... However, I sewed anyway...I got a new stitch-in-the-ditch foot for my sewing machine so I thought I'd try it out so I did some sewing since I was home alone. Tomorrow night I'll probably finish the project. I was feeling a little scrappy so just started a few scrappy mug rugs.
I started with a bunch of scrappy two inch strips and just randomly sewed and cut and sewed and cut very randomly let me tell you...
Then I practiced with my new sewing foot doing stitch in the ditch....
This is what I ended up with...
squaring it up
fronts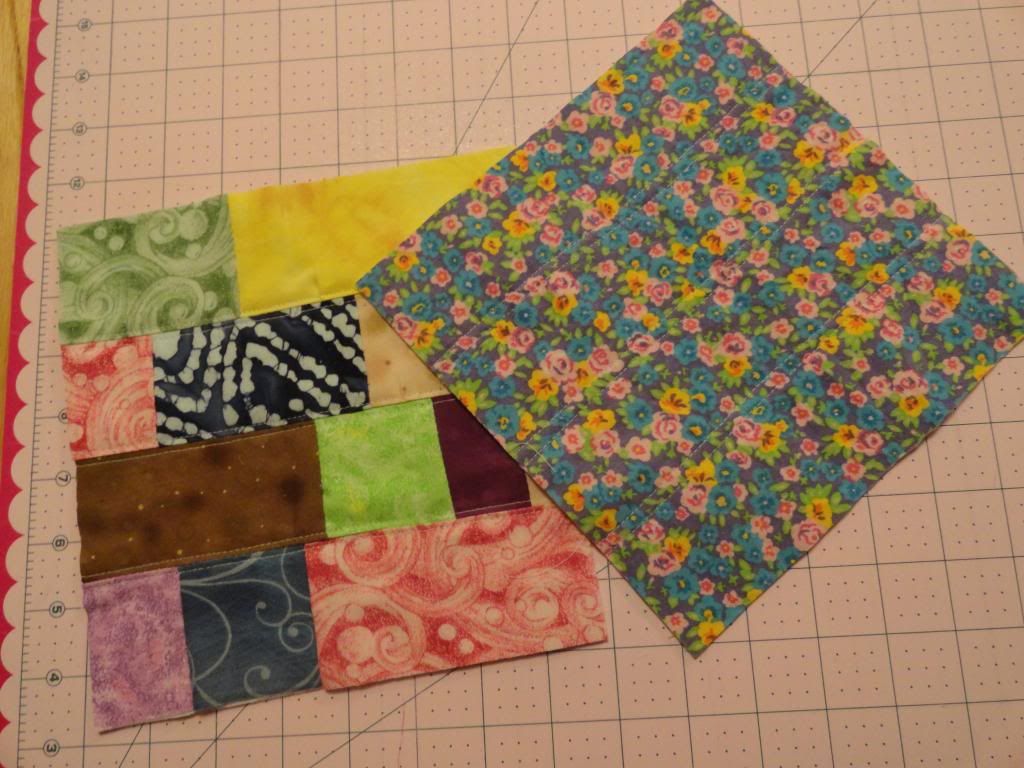 front and back
front and back
Now tomorrow I'll have to finish it up with the binding. I'm learning all kinds of new things. Yeah for Me!