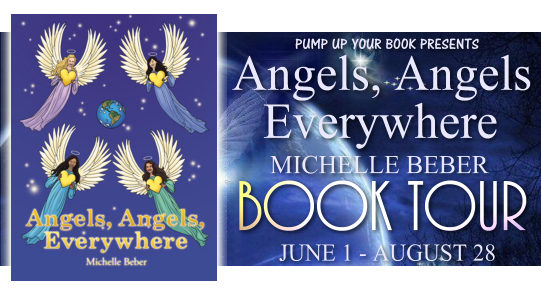 Michelle Beber's book Angels, Angels, Everywhere is a beautiful children's book. It explains in rhyming meter exactly what the job of an Angel is. It is beautifully written and illustrated. Children will fall in love with the friendly angels that are on every page. The illustrations are bold and very colorful. You couldn't ask for a better book than Beber's to share with a child about Angels. I'm adding this to the church library. It's an awesome addition for little hands and minds.
Visit the tour spotlight page
here
.
a copy of this book was provided in exchange for my honest review by....