I received my Loved + Blessed box upon coming home from work on a rather stressful day. Setting on my desk chair was my mail and there was this Pink Box with the words....love + blessed on the side.
Oh, what a pick-me-up that was. I had forgotten all about agreeing to this tour and it arrived on a day when I needed it most. It was a day when I got home from work and no one else was around so I could enjoy the love+blessed goodies all to myself. What a beautiful thing to come home too!
As I opened it there was a Stay Encouraged message....on the lid.
One that was need for the events of the day. A message about the words we speak and how they can damage. If you had only known the events of my day on this particular day.
Oh, boy what is under the tissue paper I couldn't wait to see......
All kinds of goodies for me to post around the house and help me to think before I speak.....
Sticker, memory cards, a poster.....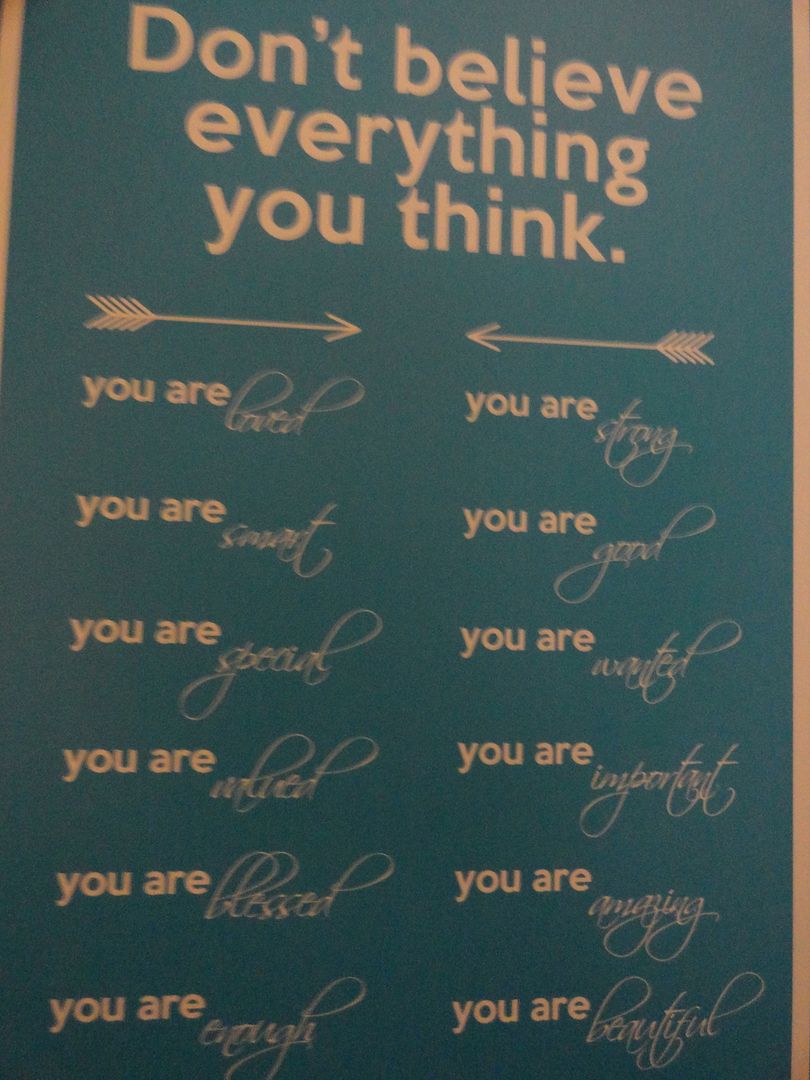 of encouragement for me to think on.....Helping encourage me that I'm loved, strong, blessed, beautiful and a whole lot more....
Then there was a beautiful journal for me to record my thoughts in....
I absolutely felt loved and blessed receiving this box. I recommend the love+blessed boxes very highly. I don't know about you, but I love, love, love, love to get surprise packages of hope and encouragement in the mail and that is what Love+Blessed Boxes are all about. The boxes measure their value differently than other companies.
About Loved + Blessed Boxes:
Each month the box of encouragement™ includes:
a MINI POSTER for your home or office

a repositionable REMINDER STICKER perfect for your mirror, laptop or tablet

a SCRIPTURE CARD sized to fit in your pocket or purse

a removable KEEPSAKE THEME CARD

a special GIFT OF ENCOURAGEMENT
Our boxes are full of little gifts of surprise and delight that help remind you to walk in faith throughout your day. Our gift of encouragement changes each month. You'll receive gifts of jewelry, prayer accessories, stationary, journals, home decor and more!
LINKS

Now I have exciting news...You have the opportunity to brighten someones day once a month for a year. Love+Blessed is offering a giveaway. Winner to be chosen April 1st. Enter the contest
here
.
Only one entrant per mailing address, per giveaway.
If you have won a prize from our sponsor Propeller / FlyBy Promotions in the last 30 days, you are not eligible to win. Or if you have won the same prize on another blog, you are not eligible to win it again. Winner is subject to eligibility verification."
*Disclosure (in accordance with the FTC's 16 CFR, Part 255: "Guides Concerning the Use of Endorsements and Testimonials in Advertising"): Many thanks to Propeller Consulting, LLC for providing this prize for the giveaway. Choice of winners and opinions are 100% my own and NOT influenced by monetary compensation. I did receive a sample of the product in exchange for this review and post.