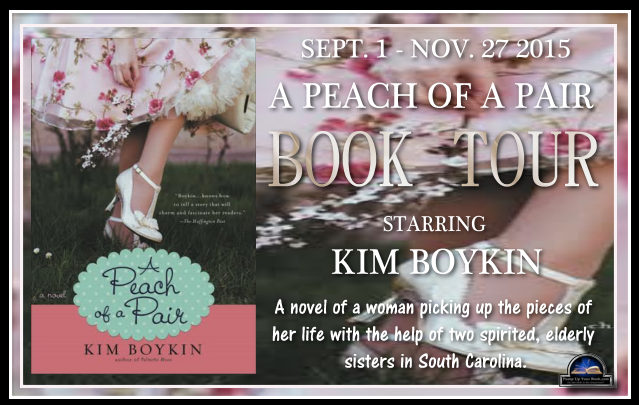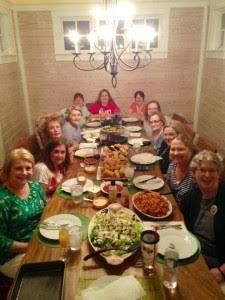 At my house, Thanksgiving is one of my favorite holidays because it has lots of the great things Christmas has without the dread of trying to buy the right gift for folks who are impossible to buy for. But when you get right down to it, a very holy thing happens when people you love gather together over those same old wonderful dishes.
God forbid someone change the mac and cheese recipe or switch the broccoli casserole for squash, which is a pretty Thanksgivingy food. Personally, I think it's good to switch things up a bit, and let me tell you NOBODY complained when I brined the turkey for three days and slow then roasted it. They picked the bones clean.
I think it's those yummy dishes that make us feel like a kid again along with blood kin you love best, even if you can't stand some of them, that make Thanksgiving so very special. Over the years, my family has hosted newbies to Charlotte, usually folks my husband worked with who didn't have anybody to share the holiday with. It's interesting to watch them settle in for the meal, a little uncomfortable at first, but by the time the tiramisu is served, they are family too.
In my novel A PEACH OF A PAIR, Nettie Gilbert is two months shy of graduating college when she receives a letter from her mother back home in Alabama mandating she come home for her baby sister's shotgun wedding. The only problem is Nettie's own fiancé is the groom. The last place she wants to go is home to watch her fiancé marry her sister. But spoiler alert, of course she must.
Nettie's home is one of four that sits in the middle of an orange grove in Satsuma, Alabama. There's a massive outdoor dining table the four farming families gather around most every day, weather permitting. As much as Nettie's house is her home, that table, the love they share around that table is what really makes that place her home, and of course the fabulous food.
So here's my secret recipe for the best turkey I've ever put in my mouth, just in case you want to change things up a bit, along with good wishes from my home to yours for a wonderful and fun Thanksgiving.
I do not like turkey, but I can't keep my hands off of this one. It's that good.
* A turkey is always better when it has been brined. My favorite turkey brine is The
Spice Hunter's Turkey Brine with fruit, herbs, and savory spices. There are lots of cool brines. Just follow the directions and DO use one of those oversized Ziplock bags for your turkey.
1. Mix together 1/2 C sugar, 1/4 c. salt, 2 T. black pepper (Preferably fresh ground),
2. Rub turkey with olive oil. It's like suntan oil for bird and will make it a beautiful
golden brown. You may use an herb or a butter flavored oil if you like. Sprinkle the
topside of the turkey with the above mixture. For an optional herby flavor, have
some extra fresh rosemary in your kitchen or yard? Cut several branches, wad it up branches and all and put in the chest cavity.
3. (Optional) Bacon lovers, crisscross 4-6 slices of bacon on top of the bird and cook
as directed. Tent with aluminum foil for about half of the cooking time. Enjoy!
To learn more about Kim's book A Peach of a Pair isit book spotlight
here
.
Visit my review
here
.
a copy of this book was provided in exchange for my honest review by....